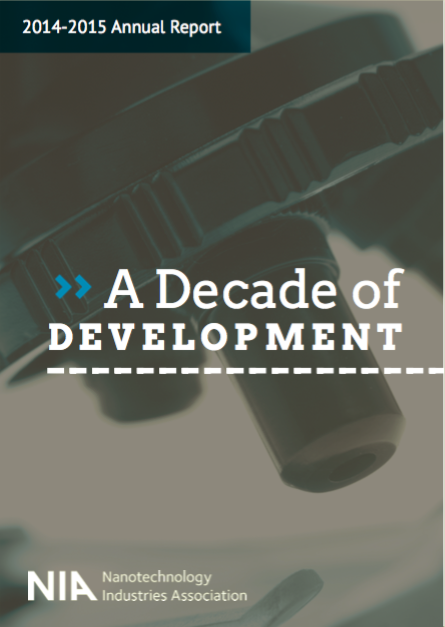 Promoting a clear path to market for nanomaterials
Readers will learn about how the Nanotechnology Industries Association works with key stakeholders around the world, from policymakers to institutions such as ISO, to support predictable, harmonised regulations for nanotechnologies. This work helps our membership improve how products come to market and deliver more benefits to consumers.
Increasing our effectiveness through successful partnerships
NIA has spent the past decade earning a reputation as a responsible, transparent and productive partner. Learn how our work in FP7 and Horizon 2020 projects has allowed us to work with stakeholders throughout the nanotechnology value chain, including NGOs, academia, regulators and the private sector, to help achieve a common goal: creating an environment where nanotech innovations improve our world. 
Leading the conversation on nanotechnology
Membership in NIA allows companies to amplify their voice and be heard in the global discussion on nanotechnology. Learn how the association has built strong relationships and shares essential, science-based information on nanotechnology which helps us keep our stakeholders and the public better educated on the technology.
Readers will also learn about the history of NIA, the organisation's updated mission and objectives, and how it will tackle new challenges in 2016.